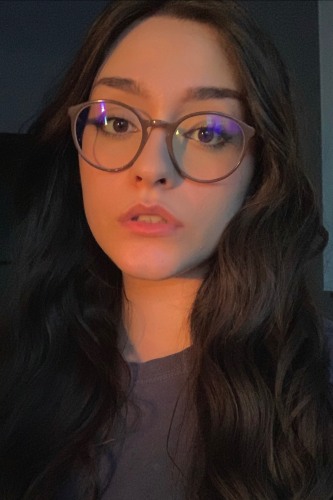 Rachel Moss '23
Undergraduate Concentrator
Rachel is a rising fourth year in the Brown | RISD Dual Degree Program and a concentrator in the Early Modern World and Art History as well as Painting. From early on, she has been captivated by history and museums as repositories of the past. This interest has shaped both her artistic and academic narrative, which is steeped in historical context and influenced by the artisans of the past. Rachel was drawn to the EMW concentration not only by its interdisciplinary approach, but by the opportunity to explore how the Early Modern World reveals the ways in which cultural production reflects ideology and holds the power to create it, and how artistic creation empowers, educates, and subjugates alike. 
Her studies have increasingly led her to focus on Early Modern artistic output as a result of religious hegemony and doctrine. Her research to date specifically concerns Catholic Missionary work within the Colonial Americas and throughout Europe, focusing on how the Catholic church utilized image to exert hegemonic power throughout Europe and the New World, as well as how Indigenous communities utilized visual culture to secure legitimacy in the face of restrictive viceregal and religious policy.
Last updated March 2022.